English Section
CME Group: Voyo, available on Samsung Smart TVs
2012.02.16 | Central European Media Enterprises Ltd. (CME) has closed a deal with Samsung Electronics to bring CME's Voyo transactional and subscription VOD services into Samsung Smart TVs.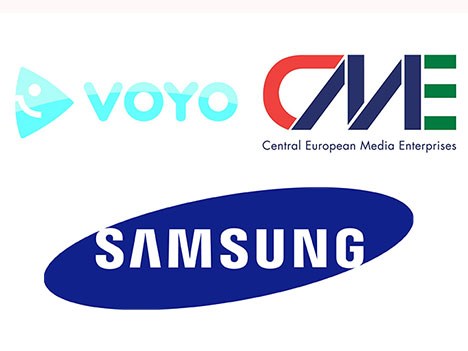 'Viewers will be able to select from hundreds of titles --blockbuster movies and series-- to catch-up on their favorite local shows immediately after broadcast, to view TV episodes ahead of public transmission and even to choose from a selection of live-streamed events as featured on Voyo', said Dan Saunders, director of Content Services, Samsung Electronics Europe.
Robert Berza, head of CME's New Media Division, added: 'Our strategy is to increase our audience by growing the distribution channels and constantly striving for the best user experience. One step in this direction is partnering with Samsung to deliver the content that makes us the leading broadcaster, and a key player in the Internet market, in more homes across Central and Eastern Europe'.
In 2011, CME launched Voyo portal in the Czech Republic, and since then has rolled out the service across Bulgaria, Croatia, Romania, Slovakia and Slovenia. During this year, viewers from each of these markets will be able to enjoy CME channels broadcast in their territory on Samsung Smart Hub.
The Voyo application is expected to be launched during Q2 2012 and rolled-out across CME territories. 'It will utilize a subscription based on VOD service that carries local productions, including CME's top rated TV series as well as hundreds of local and foreign feature films. Voyo also offers an embedded transactional VOD element devoted to movie content from major Hollywood and independent studios', completed Berza.
Más leidas en English Section