Contenido
MIPTV 2012 - Daily Service - April 2nd
MIPTV: costs and the second screen, crucial topics for the industry
2012.04.01 | The second day of MIPTV seams to be more dynamic than the first one, with a number of attendees arriving in Cannes. Even the beginning was on Sunday, for most of the executives consulted, starting that day has not changed their plans for the market.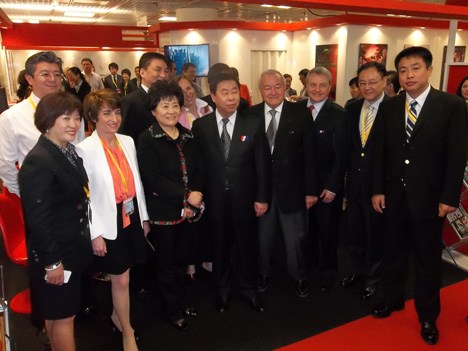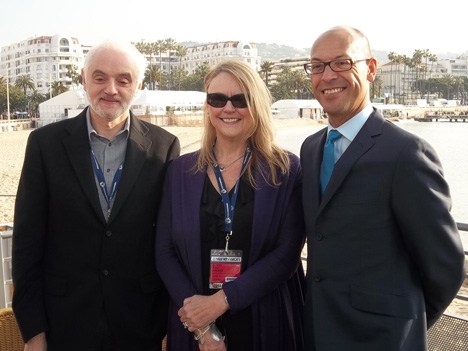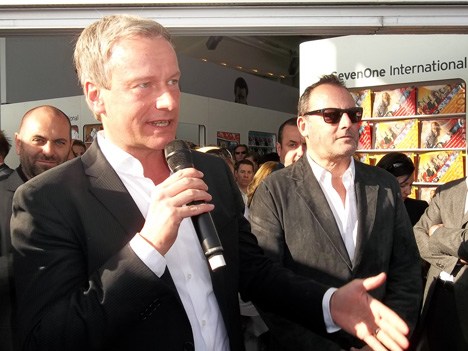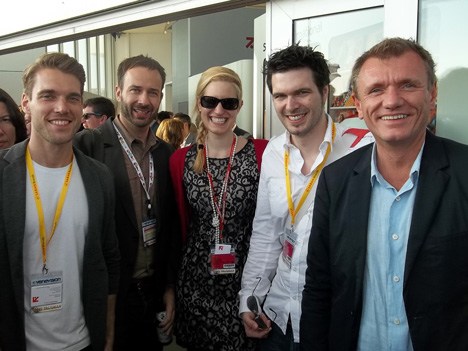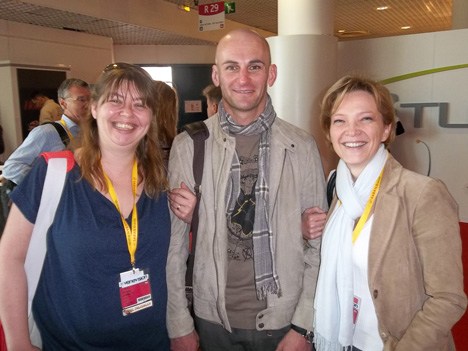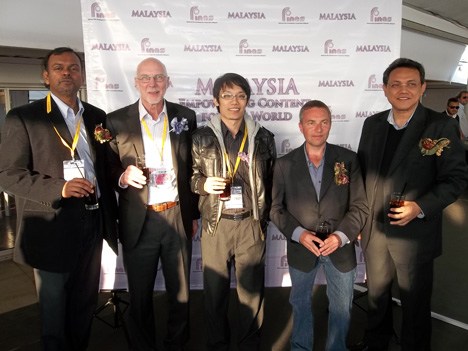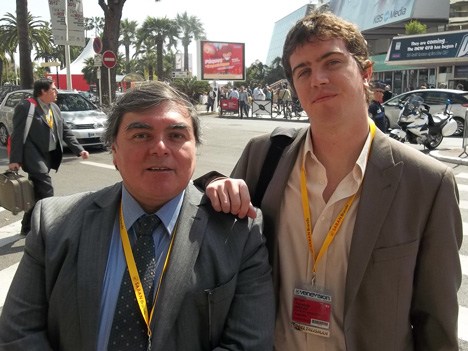 China keeps being a key market where everybody wants to be. Apart from the launching of the new documentary network (is being announced today at Auditorium K), CCTV9, the public giant broadcaster booth was visited yesterday by Bernard Brochant, mayor of Cannes, along with Paul Zilk, CEO, and Laurine Garaude, director of TV at Reed Midem.
In the morning, Tony Cohen, CEO of FremantleMedia, remarked the main topics of the nowadays content industry: 'The entertainment business has become truly global, being talent and dating the most requested formats; Netflix, Google TV/You Tube or Hulu are crucial partners if a company wants to enlarge their revenues; Social TV and the second screen (tablets, mobiles) are another big challenge; and branded entertainment is playing a key role'. Most of them are being highlighted at the conferences organized by Reed Midem.
David Ellender, CEO of FremantleMedia Enterprises announced sales of the new drama Hit & Miss (Australia, New Zealand and Israel) and the launching of New Britannia with Morgan Spurlok, apart from a high-end deal with Hulu, in which FME acts as not only as a content provider, but also financing and co-developing projects that will be distributed to the international markets. Trish Kinane, president worldwide entertainment, highlighted the heritage format catalogue (Man o Man, The Price is Right), which are 'easy to produce in this crisis times'.
Local production keeps being a worldwide trend, but some markets have started to feel that the costs are too high and the business model must be remodeled. 'Since five years ago, the own production growth extremely rapidly in many markets (along with a very positive process of learning), but in a short (but intensive) period of time, the higher costs are making the things more difficult. At the end, the channels will have to return to the ready- made content. I believe that cycle will start soon', explains Xavier Aristimuño, SVP Sales and International Business Development of Telemundo International.
Malaysia is another territory doing big noise in the international field. Mohd Naguib Razk, general director of FINAS, said during the cocktail party organized yesterday at La Plage: 'It is an exciting time to produce in Malaysia, as local and foreign companies developing any genre will be eligible for a 30% cash rebate, as long as they qualify the minimum spend criteria of USD 815.000 (local) and USD 1.6 million (foreign). The incentive will be effective since January 2013'.
Naguib Razk remarked the opening of the high-end production hub Pinewood Iskandar Malaysia Studios in the Johor Region (south of the country, close to Singapore border), whose CEO, Mike Lake, explained that it required an investment of 100 million Euro and it is expected to be opened in 2013.
Buyers opinions? Nina Mikola, head of acquisitions, Nova TV (Croacia), says: 'Our success is due to this formula: big entertainment shows + local fiction + top Turkish drama series'. Nuno Vaz, head of content, RTP (Portugal), summarizes about the format trends: 'During MIPFormats, we saw more feel-good formats (no violence) and a bigger segmentation by targets'.

Nicolas Smirnoff and Fabricio Ferrara