jueves, 26 de abril de 2018 | 04.45
English
SKY Perfect: manga-based dramas and 4K content, international network
2017.05.19 | Established in 2007, SKY Perfect JSAT Corporation is Japan leading telecommunication and satellite operator. It is divided in two business units: the Pay TV operation, SKY Perfect TV and its OTT platform, and the satellite company JSAT.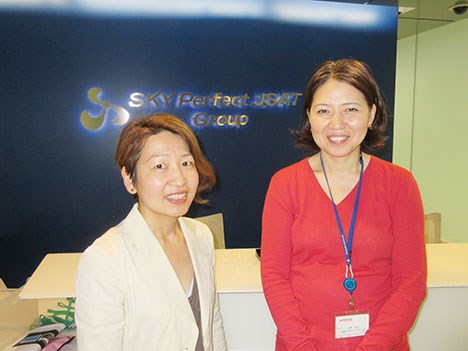 But the company is also related to the content distribution. It produces four drama series per year, fighting sport and 4K programming. Also, its subsidiary promotes the international network WAKUWAKU JAPAN globally. Akemi Nakamura is in charge of the drama distribution, while Junko Hino, in charge of the other genres. SKY Perfect started original drama production and distribution in 2014.
The dramas, which format is 6-8 episodes of 60 minutes each, are produced for the general entertainment channel BS SKY PerfecTV!, which also offers variety shows and sports (acquired). All in all, the company operates 30+ own networks. 
One of the big highlights are the manga-based live action dramas like the TV drama Yowamushi Pedal (7x'60), about high-school guys who are part of a cycle team. Season two is coming, adding 13 new episodes: 7 will air during summer 2017, and 6 will air by the end of the year. Other example is Jinxed (also in two seasons), which was sold to Taiwan, China and Malaysia. 
SKY Perfect also producing animation series, and will launch for next year one related to a baseball story. About the 4K channels, it operates three in Japan: SKY PerfectTV! 4K Movie and SKY PerfectTV!  4K GE, launched in March 2015 and SKY PerfectTV! 4K Experience, launched on May 
2016.
SKY Perfect JSAT Corp. is 100% owned by SKY Perfect JSAT Holding Inc., whose shareholder are the main terrestrial broadcasters Itochu-Fuji Partners, Inc. (22.2%), Nippon TV (6.1%) and TBS (5.3%) and the telco NTT (7.6%) and Sumitomo Corp. (3.2%), among other foreign investors, financial institutions, individuals and securities firms.
También te puede interesar