sábado, 20 de octubre de 2018 | 07.26
English
TVF sales The Will to Fly across the globe
2017.12.22 | Ahead of February 2018's Winter Olympics in PyeongChang, leading independent distributor TVF International has shopped Binding Films' award- winning special The Will to Fly (52' & 95') to broadcasters across the globe.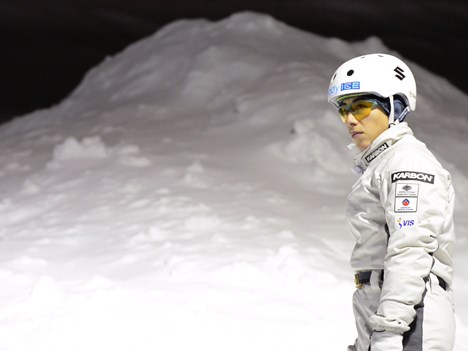 Ahead of the February event, and Lassila's last ever professional appearance, The Will to Fly has already been picked up by National Geographic Channel Europe across fifteen territories, Finnish public broadcaster YLE, Silknet, Georgia, Globosat in Brazil and NHK, Japan. TVF International is in discussion with a number of other broadcasters in the lead up to the Winter Olympics.  
The film, available as a broadcast hour and feature length, tells the extraordinary story of Olympic aerial skiing gold medallist Lydia Lassila as she strives to become the first woman in history to perform the most complex and dangerous manoeuvre of any acrobatic sport – a quadruple twisting, triple somersault on skis.
Winner of the Best World Documentary Award at Whistler Film Festival, the film charts Lydia's rise from aspiring young gymnast to freestyle skiing champion and her incredible return to the sport after motherhood, as she aims to do what no woman has ever done before. The Huffington Post dubbed it "the most inspirational film of the year", and Australian athlete Sally Pearson, who won gold in the 100m hurdles in last summer's World Athletics Championships, credits watching The Will to Fly on a flight as the inspiration for her own remarkable comeback. The film continues to be available on a number of airlines in the months leading up to the Winter Olympics.
También te puede interesar