English Section
Market to be held on December 5-7
ATF 2012 announced conference line up
2012.10.12 | Asia TV Forum & Market (ATF) has announced the line-up of conference with top industry executive for its 2012 edition, to be held on December 5-7 at Marina Bay Sands, Singapore.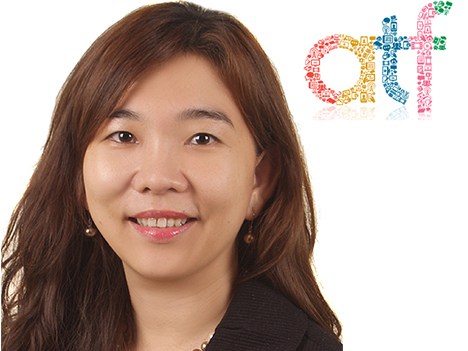 Organizer Reed Exhibitions highlights ContentNOW, a 4-day conference program that will take place in the Marina Bay Sands Ballroom on level 3. This year's conference includes a 1-day Pre-Market Conference on 4 December 2012 (Tuesday).
Marvel's Cort Lane, VP Animation Development and Production and C.B. Cebulski, SVP, Creator & Content Development, will describe the strategies and future plans to see how the company evolves their content while creatively captivating audiences across different media platforms.
Continuing with animation, other speakers will be Damien Tromel, Head of Acquisitions and Creative at DreamWorks Animation Classics, Derek Reeves, Creative Executive for Development and Co-Productions, Nelvana, Sep Riahi, VP, Home Video, Audio, Digital and Interactive Distribution, Sesame Workshop, Vishnu Athreya, executive director of Programming Acquisitions and Development at Turner International Asia Pacific, and Nick Dorra, Head of Animation at Rovio Entertainment, who will share the story behind Angry Birds and company's current and upcoming line-up and plans in the Asian markets.
Spotlight on Asian broadcasters
China is on the definitive rise for content, especially for TV co-production and financing. Silvia Goh, Chief Content Officer of LiquidThread, Starcom MediaVest Group and Rebecca Yang, CEO of IPCN, will be speaking on branded entertainment and formats in China, and delegates will gain insights into what the Chinese partners are looking for as the speakers share monetization models that work in the dynamic Chinese market.
Cho Hyo Jin, producer at Seoul Broadcasting Station (SBS), who helmed the wildly successful South Korean variety series Running Man will be making an exclusive appearance at ATF to share the know-how and secrets behind this award winning variety series that commands a huge following in Asia. As part of the Asian Broadcasters series, ATF will also cast the spotlight on Ahn Taeg Ho, managing director of Future Strategy, Munhwa Broadcasting Corporation (MBC), who will share fresh content and strategies.
Asian producers can look forward to a series of enriching know-how sessions by seasoned industry practitioners including Stephen Harris, a veteran TV development executive who created successful returning series for A+E and TLC networks, and Alexis de Gemini, a French veteran executive producer, who produced The Beauty Academy, a hit reality TV show in China.
Spotlight on the Chinese film industry
In conjunction with the new film dimension from ScreenSingapore, the strong Chinese presence extends into the film conference that takes centre stage on Day 2 of the Conference. ATF and ScreenSingapore are pleased to announce keynote speaker Yu Dong, the founder and CEO of the highly successful Bona Films. The public listed Bona Films is currently the only film company in China that meets the US legal and regulatory requirements, and was recently invested by Fox. The conference will also feature three power panels that will focus on film co-production, financing, investment and 3D productions in and with China.
Más leidas en English Section