miércoles, 21 de noviembre de 2018 | 01.44
Contenido
Super Channel expands exclusive Licensing deal distribution for STARZ original series
2013.06.11 | Super Channel, Canada's only national English pay television network, announce a expanded licensing and programming distribution agreement with Starz Worldwide Distribution to improve the original programming coming to its subscribers.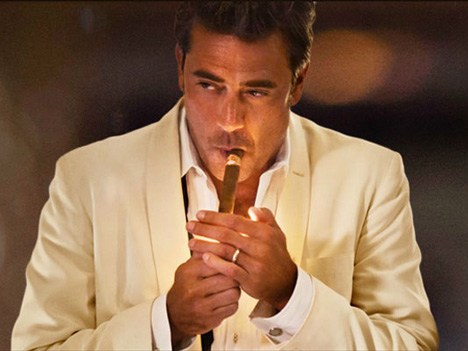 The output agreement, along with the existing contract, makes Super Channel the exclusive english pay television home in Canada for several STARZ Originals during the life of the series and their premium television runs including David S. Goyer's Da Vinci's Demons (Tom Riley), and the second season of Magic City (Jeffrey Dean Morgan, Olga Kurylenko, James Caan). Each will have their canadian premiere on june 14.
Other TV series as part of the agreement include the STARZ Original series The White Queen (Max Irons, Rebecca Ferguson) and Black Sails from executive producer Michael Bay coming in early 2014. VH1´s Hit the floor (Dean Cain, Kimberly Elise, Charlotte Ross) will also debut later this year.
The agreement also brings to Super Channel an annual collection of movie titles. Some of the movie titles offered for this year includes Silent Night, Wicker Tree, Howling: Reborn, F6: Twister, and Hatfield & McCoys: Bad Blood.
'Super Channel is very pleased to significantly expand our licensing business with Starz and bring several of the crown jewels of its original programming in an exclusive deal for our Canadian subscribers,' said Sandy Perkins, vice president of Programming at Super Channel. 'Da Vinci's Demons, Magic City, The White Queen, and Black Sails have been amongst the most widely anticipated dramatic originals in the global content marketplace the past couple of years and we are thrilled to secure them as part of this new agreement, along with other terrific programming.'
'This output agreement reflects the strong commitment from Super Channel in Canada to the Starz product line. We have maintained a long and fruitful relationship with Super Channel and are really excited to solidify that relationship with this multi-year commitment,' concludes Gene George, executive vice president of Worldwide Distribution for Starz.
También te puede interesar