miércoles, 21 de noviembre de 2018 | 12.40
Contenido
Prensario - Natpe Budapest 2013 - Daily Service - June 25
More changes for the second edition of Natpe Budapest
2013.06.24 | In its second year, Natpe Budapest 2013 starts today at 12pm full of expectations, and changes: as it was said here yesterday, the number of attendees (both exhibitors and buyers) is pretty similar to last year and, even the economical crisis is still a problem within the region, the organizer truly believes this is going to be a good market.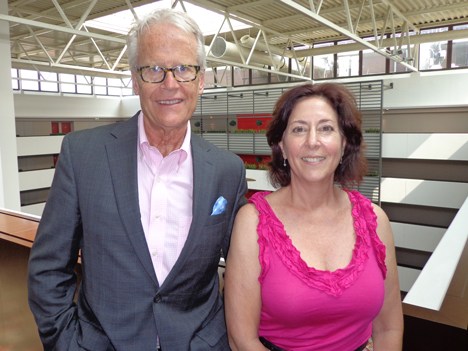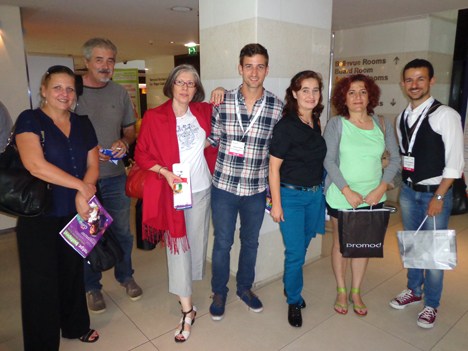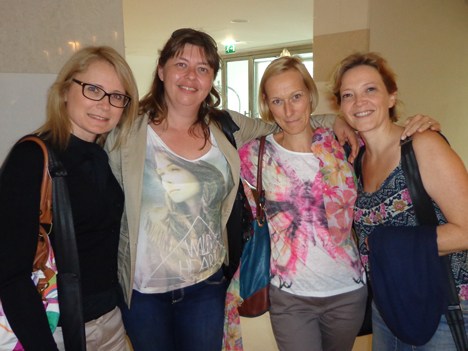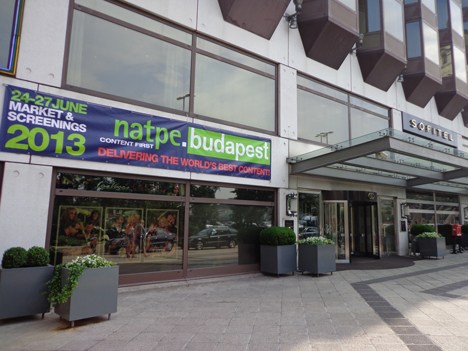 Rod Perth, CEO, comments to Prensario: 'When we finished 2012 edition, our aim was clear: to hear and learn from the participant opinions in order to improve their stay at the market. We listened, responded and invested in three main things: a research to know more about the attendee's feelings; the Breakfast Session in association with Broadband TV News (over 150 people confirmed to attend); and our navigator tool MyNATPE, which has brought great results'.
There was an update in the figures of participants. According to the organization, there are close to 600 executives in Budapest, and close to 400 are buyers from 45 countries, mainly from TV channels (43%), broadcast network (21%), cable & satellite (15%), regional distributors (12%), Internet/broadband (12%), new media (9%), home entertainment (8%) and advertising/media buyers (4%).
On the seller side, there are 31 new companies at the Sofitel hotel, mainly coming from India, China, USA, Spain, Israel and Italy, among others. Prensario also noticed that there are buyers from Russia attending for the first time.
About rights, buyers are looking for free TV (49%), Pay TV (30%), Internet (29%), Mobile (11%) and DVD (11%). In relation to the territories, Western Europe (73%) and Central and Eastern Europe (52%) are the main regions the executives are buying for, while Asia (8%) and Middle East & Africa (5%) grew and North America (3%) and Latin America (2%) keep stable.
78% of the buyers look for series and 68% for feature films; 51% for miniseries and 37% for TV movies; 22% formats and 21% specials. Genres? Documentary and entertainment are on top with 12% followed by scripted drama (11%), animation (9%), reality, telenovela, children (8%), lifestyle, scripted comedy (7%), dramedy, science fiction and travel (6%).
Perth highlights that in the research among participants the claims about the Major screening have decreased this year. 'We worked a lot on this specific point, using our great relationship with the Studios. We agreed to separate the screenings from the market: Warner Bros. (it gathered close to 50 buyers in its all-day presentation) on Monday, June 24, while CBS, NBC and FOX (first time doing a screenings in Budapest) do it today, Tuesday 25. There were almost none complain about the Screenings'.
Prensario confirmed this point of view with some buyers from Croatia. One of them, from a very important TV station, says: 'It is the third time we attend the major Screenings. For us is more comfortable and fruitful than going to Los Angeles in May. We'll also have meetings with the independents on Wednesday and Thursday'.
From Warner Bros. it's important to mention that it was allowed by the European Commission to increase its stake in Central European Media Enterprises (CME), which now is at 49.9%. The commission said in a statement that the deal 'would not hurt competition'.
According to a report from ZenithOptimedia, the economic recovery hoped to see in the eurozone in the 2H of 2013 was postponed until the end of the year. 'The peripheral eurozone countries (Portugal, Italy, Ireland, Greece and Spain) are at the heart of the economic problems and are expected to fall 10.3% in 2013', remarked the report.
And completed: 'Central European countries, like Czech Republic, Hungary and Poland, plus Northern European (UK, France, Germany) will fall this year in 0.7%. At the same time, Eastern European economies, such as Russia and Ukraine, as well as the Central Asian countries Kazakhstan and Azerbaijan, are pushing the growth, which is expected about 9-10% in 2013'.
Fabricio Ferrara, from Budapest
También te puede interesar