miércoles, 21 de noviembre de 2018 | 12.34
Contenido
All3Media launches new format Le Cube in France
2013.06.27 | All3Media International announced a deal with Banijay Group to launch the game show format The Cube in France, which will air daily on France 2.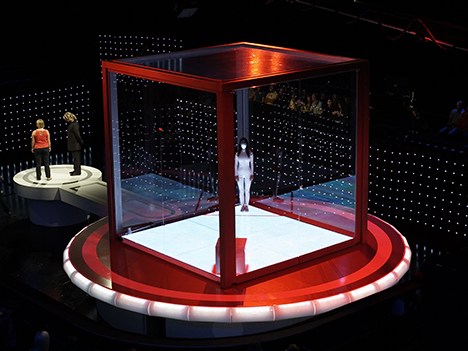 The show will be hosted by Air Productions head Nagui, who also hosts the local version of Don't Forget the Lyrics.
Objective Productions, creators of the format, will act as consultants for the French version.
Stephanie Hartog, SVP of international formats for All3Media International, commented: 'We are confident that this show will be as a hit for France 2 as it is in the UK for ITV, where it is now in its seventh series as a primetime hit.'
Nagui, Air Productions head and host of Le Cube, added: 'We believe it's a very unique format mixing physical and mental challenges, and with special effects that have never been seen before on TV, especially in game shows. The Cube enables us to offer an innovative and exciting new show for the access prime time slot. It's a big challenge for us and the channel to produce and adapt the TV show for a daily scheduling, and we are very confident for its success.'
The Cube is ground-breaking format where just seven simple physical and mental challenges stand between contestants and the big money prize. The challenges appear to be simple, but games become fraught with extraordinary pressure and tension when played inside the Cube. The Body, master of the Cube shows each contestant that every challenge is possible, but it's not easy when you are in there.
También te puede interesar