miércoles, 21 de noviembre de 2018 | 01.29
Contenido
For Eastern Europe, Caucasus and CIS countries
Kiev Media Week announced the first Kiev CoProduction Meetings
2013.07.01 | Kiev Media Week presents the Kiev CoProduction Meetings, a co-production event unique for Eastern Europe, Caucasus and CIS countries. The event will take place on 11 September in Kiev, Ukraine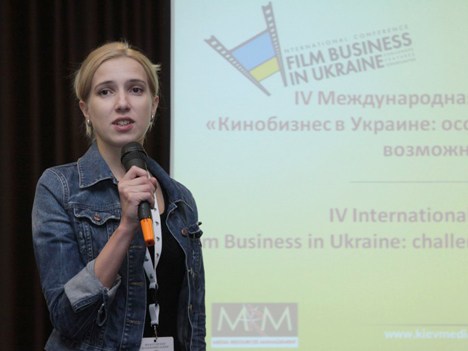 The Kiev CoProduction Meetings will give TV industry professionals an opportunity to present their own projects, share the experience, discuss TV co-production process and find new partner for co-production of TV project.
International television co-production is becoming a dominant trend in production industry. Co-production provides the means to pool financial, creative and technical resources from participating parties for the production of the content of various genres. Collaboration of the producers from different countries has the potential of providing fascinating insight into certain topics, development of innovative media forms, entails financial and creative commitments, allows producers to access the new funding mechanisms etc.
Victoria Yarmoshchuk, director of MRM, commented: 'We took the initiative to create the industry event focused on co-production of TV projects, as we feel the need to support the efforts of the producers in finding partners in production of TV series, TV movies, documentaries etc. I am sure that KIEV CoProduction Meetings will find a positive response from the media market, will become a new annual platform of our forum and will be a good incentive for the market development in our region".
También te puede interesar