miércoles, 21 de noviembre de 2018 | 12.34
Contenido
Off the Fence acquires catalogue from NuvoTV
2013.07.16 | The distribution and production company Off the Fence, has acquired a catalogue of programmes from NuvoTV, the first English-language cable network for bi-cultural Latinos in the US.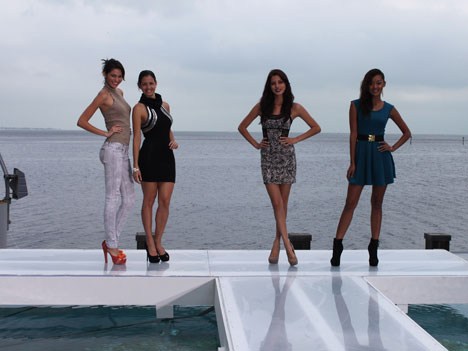 The terms of the deal mean that Off the Fence owns all worldwide distribution rights to the existing NuvoTV catalogue, including the digital new media, online and mobile rights, amounting to hundreds of hours in total, and growing its distribution catalogue.
Bo Stehmeier, MD Distribution of OTF, said: 'Broadcasters are already requesting Latino themed programming to maximize advertising spend expected around the upcoming sports events in Brazil. We look forward to a dynamic and successful partnership with NuvoTV'.
Mike Roggero, COO/CFO NuvoTV, added: 'We are pleased that OTF has acquired our catalogue of network shows, which spans a range of factual entertainment programs for the English speaking Latino community. The acquisition deal will enable our programming to reach viewers outside of the U.S. and enable more people to enjoy them'.
Some of the titles included in the deal are 7 of Clubs, Adrenalina seasons 2-3, Breakfast, Lunch and Dinner seasons 1-3, Dating Factory, Fandemonium, Unacceptable Behaviour, Model Latina Las Vegas Season 4, Model Latina South Beach Season 5, Latino 101 (series 1-2), Latino Laugh Festival, Curvy Girls, Urban Jungle series 1-2, Fight Factory, Styleyes series 1, 2 and 3, Jammin series 1-2, and Inside Joke.
También te puede interesar