miércoles, 21 de noviembre de 2018 | 01.13
Contenido
As an exclusive series on Hulu and Hulu Plus
9 Story's announces deals for Fugget About It in U.S
2013.07.31 | 9 Story Entertainment announced an agreement with Hulu for the transmission of its animated comedy series Fugget About It, in exclusive for the United Stated-based web TV and streaming video service and Hulu Plus.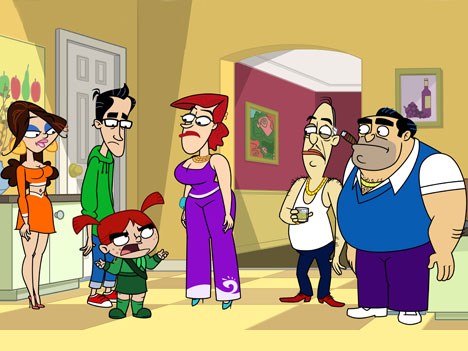 Vince Commisso, President and CEO 9 Story Entertainment, said: 'Fugget About It is our first foray into primetime comedy and we look forward to bringing it to Hulu's loyal comedy followers'.
Originally developed for the Teletoon at Night Pilot Project, the series was produced by Nicholas Tabarrok, Willem Wennekers, Jeff Abugov, Vince Commisso and Steven Jarosz. 9 Story also handles international distribution.
Fugget About It follows Jimmy Falcone, a New York mob in the Gambini crime family. When Jimmy pleads for Cheech's life to Don Gambini, their meeting ends with Jimmy hurling the crime boss out of a nineteen story window. Now with the mob out to kill him, he has no choice but to turn to the dark side and become a witness for the Feds. The whole family is sent into witness protection in cold, snowy Regina, where it's hard for a quick-tempered goodfella to live as a regular schnook among polite and friendly Canadians.
También te puede interesar