sábado, 20 de octubre de 2018 | 06.09
Contenido
9 Story announces sale of Extreme Babysitting to Nickelodeon UK
2013.09.04 | 9 Story Entertainment announced the sale of the prank reality series, Extreme Babysitting to Nickelodeon UK. The series first launched in Canada on YTV early in 2013 and is now part of 9 Story's portfolio with the company's recent strategic relationship with CCI Entertainment and acquisition of CCI Kids' family and children's library.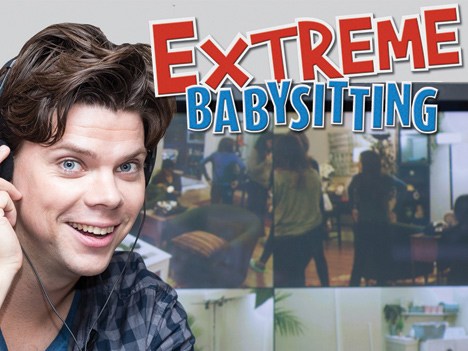 Created and produced by General Purpose Pictures in partnership with CCI Entertainment and YTV, Extreme Babysitting was recently green lit for a second season.
Tim Patterson, VP Director of Programming at Nickelodeon UK, and Jill Keenleyside, Vice President Distribution, both agreed that the success of the series in Canada can be reached at UK and it can give the audience a 'new and creative experience'.
Extreme Babysitting is a hidden camera reality show that takes teenagers and puts them to the ultimate test. When the "babysitter" shows up for what they think is a routine assignment, the prank unfolds, and with it, the unimaginable situations and the reactions.
También te puede interesar