sábado, 20 de octubre de 2018 | 07.28
Televisión
La nueva temporada se estrena el 6 de abril
HBO: este domingo se estrena Games of Thrones 4
2014.04.04 | HBO Latin America estrena la cuarta temporada de la serie original Game of Thrones, en simultáneo para Estados Unidos y América Latina, el domingo 6 de abril a las 22.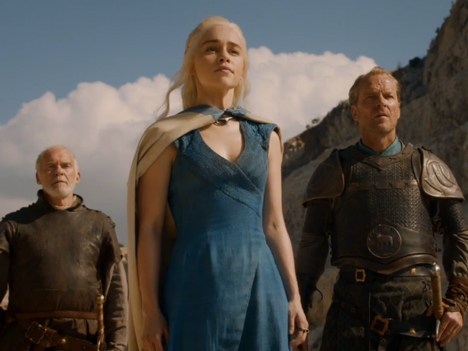 La multipremiada serie (incluyendo galardones Emmy y Globos de Oro), basada en los libros Canción de Hielo y Fuego, de George R.R. Martin, narra la épica y mortal lucha por el poder entre varias familias en los siete reinos de Westeros.
Compuesta de 10 episodios, la cuarta temporada de Game of Thrones contará con la nueva participación de Pedro Pascal como Prince Oberyn Martell "The Red Viper"; Roger Ashton-Griffiths como Mace Tyrell; Indira Varma como Ellaria Sand; Mark Gatiss como Tycho Nestoris; Paola Dionisotti como Lady Anya Waynwood; Rupert Vansittart como Bronze Yohn Royce; además de un misterioso personaje: The Three-Eyed Crow, intepretado por Struan Rodger.
Ellos se unen a los actores principales de la serie, Peter Dinklage, Lena Headey, Nikolaj Coster-Waldau, Emilia Clarke, Kit Harington e Iain Glen, y todos juntos protagonizarán una nueva temporada que contará con filmaciones en locaciones en Irlanda del Norte, Islandia y Croacia.
La banda de rock progresivo Sigur Rós participará en la musicalización, uniéndose a The National y The Holy Steady como las bandas independientes que han musicalizado las últimas temporadas.
Ver trailer de la cuarta temporada:
También te puede interesar