viernes, 22 de marzo de 2019 | 06.56
Convenciones
Prensario - Discop Istanbul - Daily Service - March 6
Discop Istanbul 2014: new regions, new players
2014.03.05 | The two first days of Discop Istanbul 2014 have confirmed the trend stressed before the event: there are now more countries and regions involved at the market, with many new players attending. Today, Thursday March 6, the tradeshow will be finished with a very good outcome, for sure.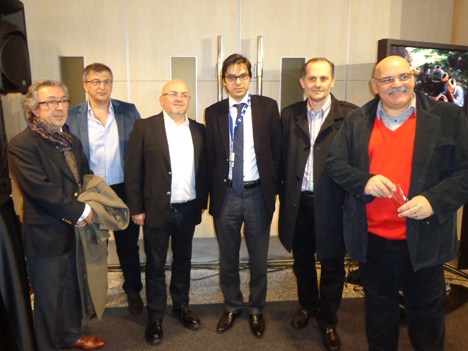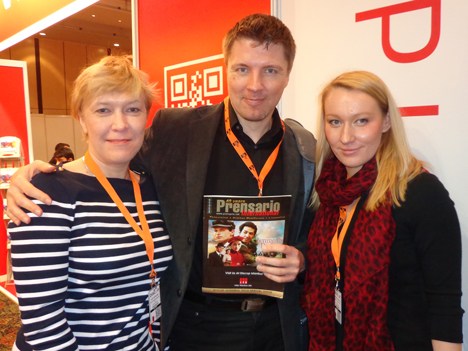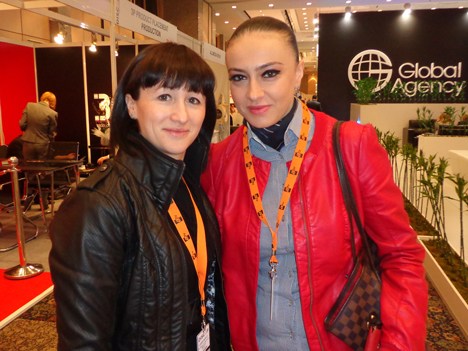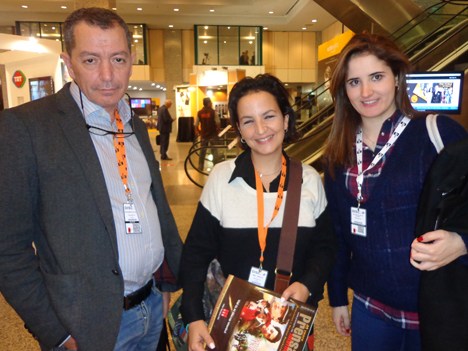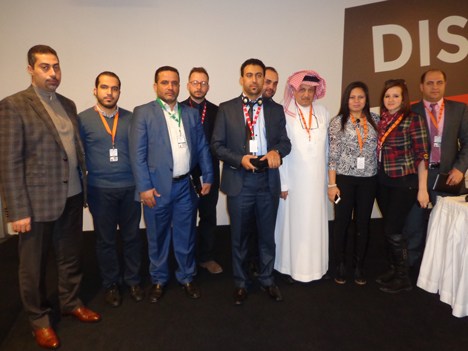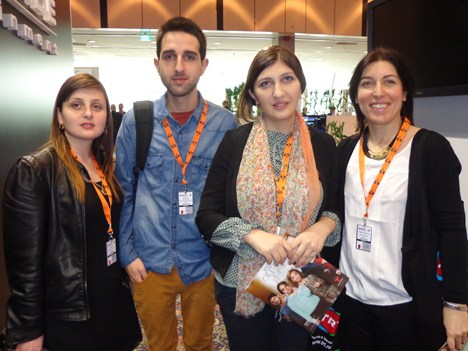 Even it is true that mostly of the newcomers are FTA satellite and terrestrial networks, pay TV channels and producers, Prensario has noticed that there are also important telecommunication companies looking for content, such us Turkcell, Turkish Airlines and the Russian QuizGroup, one of the biggest YouTube multichannel networks in the world --and a leading partner of YouTube since 2010 in Russia and former CIS countries.
The majority of the debuting broadcasters have come from the MENA region --Middle East, North Africa-- including Saudi TV (state-owned corporation managing nine TV stations), Telvzat TV (a private network from Tunisia) and Al Ghadeer TV (a leading news & current affairs Iraqi FTA satellite channel), to mention some examples.
'In 2003, after Saddam Hussein fall, the market was opened and started to grow. We have 80 FTA Satellite channels available in Arabic and Kurdish languages. This big amount of networks needs contents, bought mainly from Turkey and other producers of the region. There are only 4 production companies in our country, but still not generating great content', comments Muthar Al Bakaa, CEO of Iraq Al Ghadeer TV.
There are also content associations, such us the Georgian Association of Regional Broadcasters. 'We are buying all kind of contents for the smallest channels of the country', explaines Natia Kuprashvili, executive director. And Saudi Arabia Producers & Distributor Association, which is promoting local producers and alliances, among others.
'In Saudi Arabia there is a lack of artistic teachers and associations to promote the audiovisual industry, but we are calling foreign investors to promote local business. There is a strong potential, as we are one of the most important economies of the region. Over 15 local FTA satellite channels are operating in our country', says Mohammad Al-Ghamdi, chairman of the Saudi association.
One of the main panels yesterday was Public Broadcasters in the Digital Era. It was headed by Ross Biggam, general director of ACT, the association that gathers 33 private media groups in 37 European territories. While NHK (Japan) and SBS (Australia) are already broadcasting in digital, TRT from Turkey is ready to, waiting for the country's analogue switch off. The public broadcasters NHK and TRT agreed that the differentiation with competitors is based on own produced original stories and focus on genres such us documentaries, current affairs, and animation.
Other panel was Future of Broadcast and Beyond, which main conclusion has been in charge of Andrew Eborn, president & CEO at Octopus TV (UK): 'We have to understand that people don't watch technology, they watch high quality contents. Simplicity is the new sophistication'.
Focus in Iraq, lastly, offered the audience an insight about that market, but also about Tunisia, Saudi Arabia and Egypt, whose participants remarked that the social revolutions held the last 10 years (from Saddam Hussein fall in 2003 to the Arab Spring in 2010 and the Tunisian revolution in 2012) affected positively the media market: from the state monopoly to a vibrant open market with more and more content output options.
'Egypt is the oldest content producer in the region (1950) and its productions cover the whole Arabic region. We have over 40 projects annually and 70 studios', says Waleed Shalaan, content manager at Rotana International. 'In our country there are more openness and players in the audiovisual industry: the social & political stability is good for growing on production, especially drama', adds Cheker Besbes, a free-lance producer in Tunisia.
Fabricio Ferrara, from Istambul
También te puede interesar