Convenciones
Mipcom 2012 - Daily Service - October 9
Mipcom 2012: content business roars… with the new media and co-production booms
2012.10.09 | Mipcom 2012 is showing one of the busiest content business events of the recent years. The organization speaks about 13,000 participants, just 5% up from Mipcom last year, but it is really touchable the higher people traffic, comparing with previous events.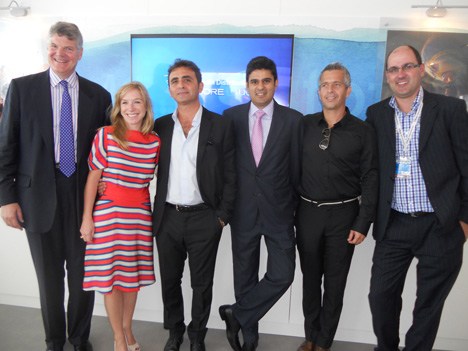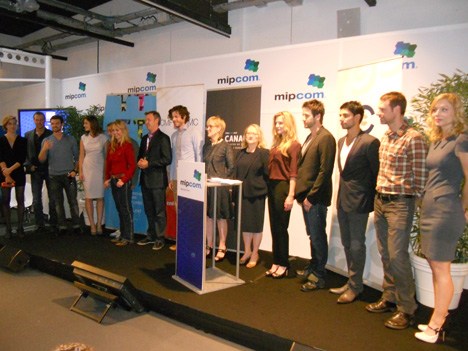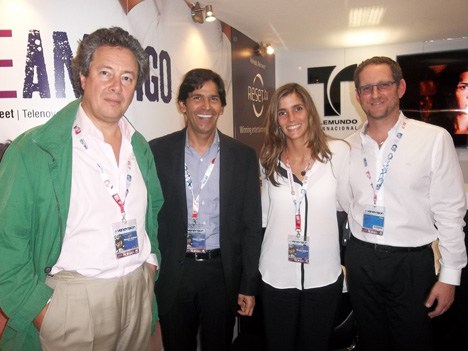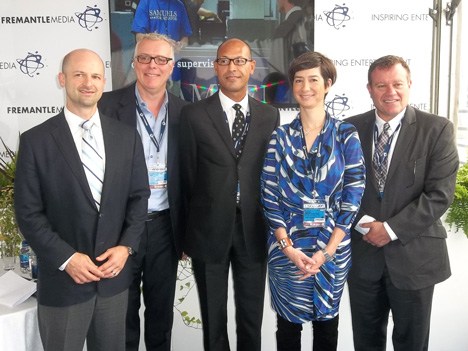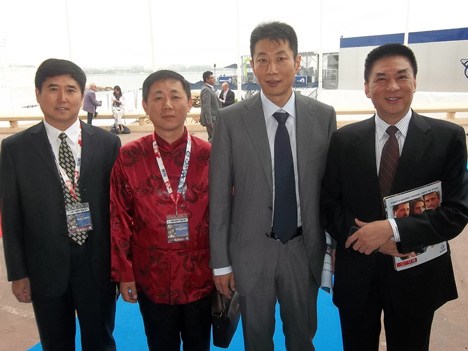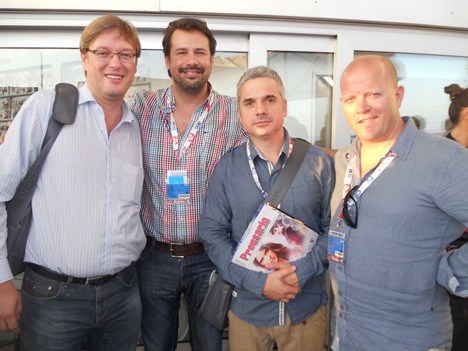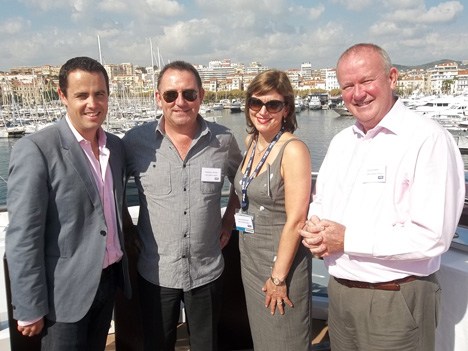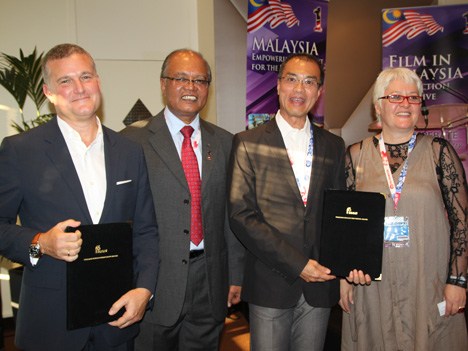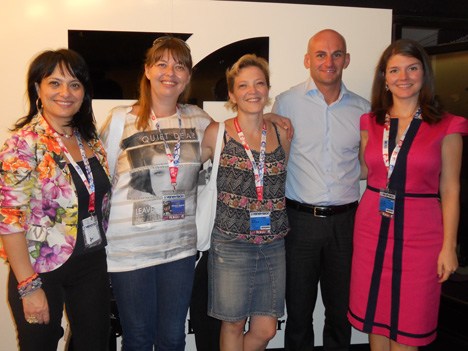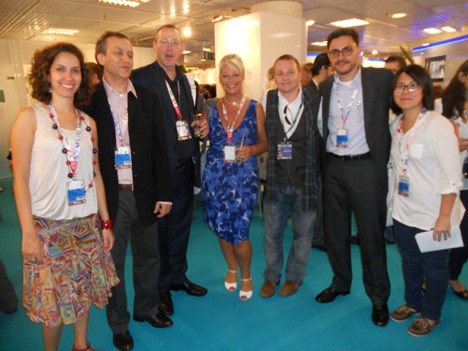 The show has provided also lots of events and announcements. Ben Pyne, president, worldwide distribution at Disney Media Networks, stressed that the company is making focus on two new areas: first, production projects, as the remake of Brother & Sisters for Mexican TV Azteca, that will also be broadcast in U.S. Hispanic Telemundo, among about 15 projects --both remakes and original contents-- now run in Spain, Holland, Norway, France, Italy and Turkey, headed by Fernando Barbosa, formerly focused only in Latin America.
Second, new media: added to ABC TV on demand (a TV series VOD service) the studio is launching Disney movies on demand, in Portugal. And it is a success Disney Watch, which provides for smart phones and tablets, live broadcast of Disney Channel and catch-up of its TV series, headed by Comcast and Cablevision in the U.S. domestic market.
The two main format titans, Fremantlemedia and Endemol, are launching new TV channels in YouTube, the former announced at its traditional breakfast during Mipcom the release of two in Germany --one about crime and the other about urban life-- and the latter 2 in the same country --one of movies and the other about a 'survival guide for parents'-- and a new interactive celebrity channel in France. Fremantle plans to launch 30 channels all in all on YouTube, also in France and UK.
David Frank, CEO at Zodiak Media, said that its company has annual revenues close to € 600 million, from which America represents 10% of it and it is the region with better growing rates; it is expected to double its share in three years, especially because of the Latin America explosion, headed by Brazil, remarked Jonny Slow, CEO of Zodiak America. Zodiak has launched, too, a TV channel in YouTube: Fast, Furious and Funny.
Canada is the 'country of honor' of this Mipcom. Laurine Garaud, director of TV at Reed Midem, and Valerie Creighton, CEO at Canada Media Fund (CMF) gave a welcome breakfast. The latter said: 'The Canadian participation at Mipcom has grown 14 percent in number of companies. We are now a very strong player both in drama and kids programs, with high-end productions… we want to enhance co-production projects, with Europe and the world'.
In its traditional Caipirinha cocktail, ABPI and PACT --both associations of independent producers in Brazil and UK, respectively-- has stressed the bilateral multi-cultural collaboration agreement signed by the governments of the two countries last September 28. Important co-production projects will take place.
FINAS --the Malaysian government agency-- announced 12 deals worth USD 30 million about co-productions projects, including a deal signed by Hasbro, the toy manufacturer, Vision Animation (Malaysia) and Moody Street Kids (Australia) to produce Transformers, Recue bots - season 2.
The telenovela titan Telemundo International (USA) announced two deals: first, a co-production project with Colombian broadcaster Caracol TV about a fiction TV series based on the successful telenovela El señor de los cielos (60 hours, starting production this month); and the global distribution of the entertainment catalogue of Reset TV, the Spanish creator of Operación Triunfo and many successful game and talent formats.
In Central & Eastern Europe, many new TV channels are being launched. In Hungary, RTL Klub has released in October 1st RTL II, a TV cable channel with the appeal of a free TV one: general entertainment and own produced game and talent shows, such as Dancing with the Stars to be premiered in 2013. TV2 launches November 2nd Super TV2 with a similar content, and the talent show The big duet as a big bet.

Nicolás Smirnoff and Fabricio Ferrara
Más leidas en Convenciones