martes, 19 de junio de 2018 | 09.05
Contenido
Prensario – MIPTV 2017 Daily Service – Wrap up
A better MIPTV for the future
2017.04.06 | MIPTV 2017 has finished yesterday in Cannes with good outcome: the positive assets gained the bad ones, and the perspectives are encouraging for next year. The event will be integrated with a major Festival, Cannes Series, and Hollywood studios promise to have better presence. Good general market should follow these two new engines. Drama fever is today the ADN of MIPTV.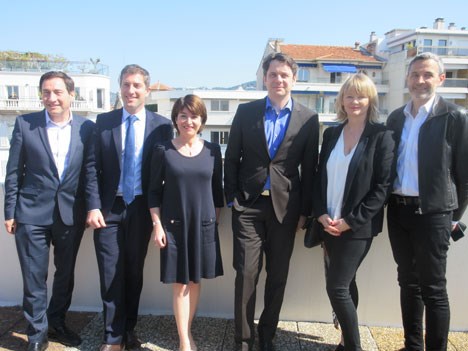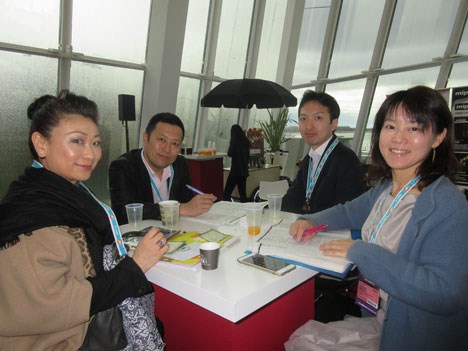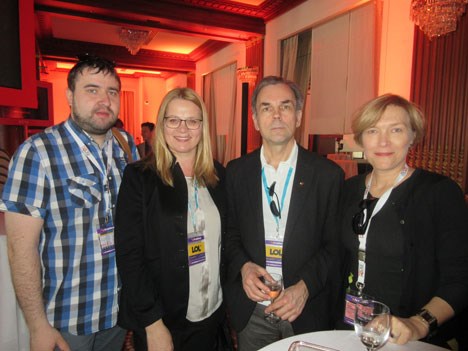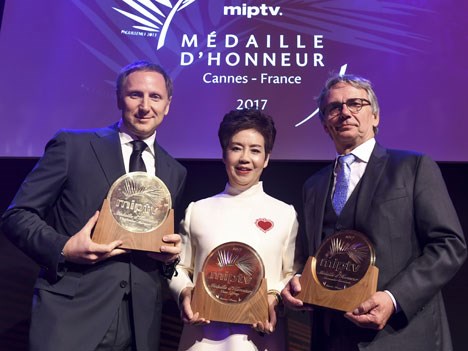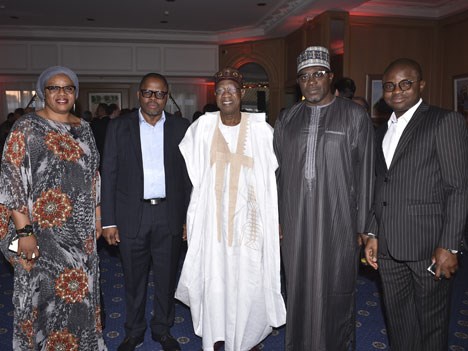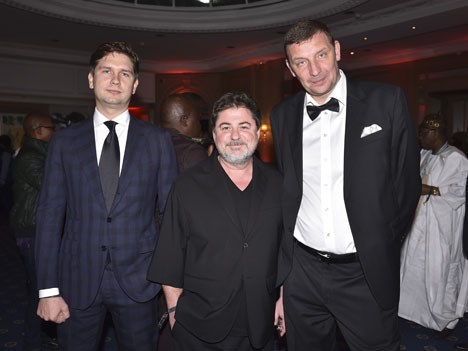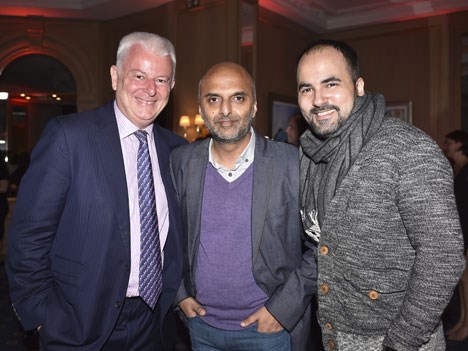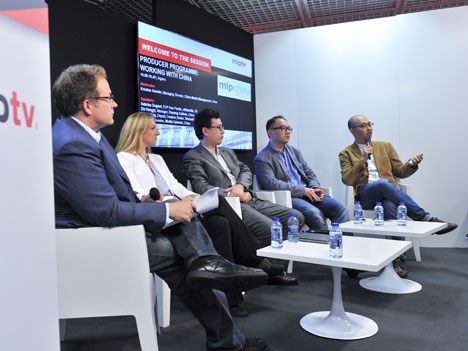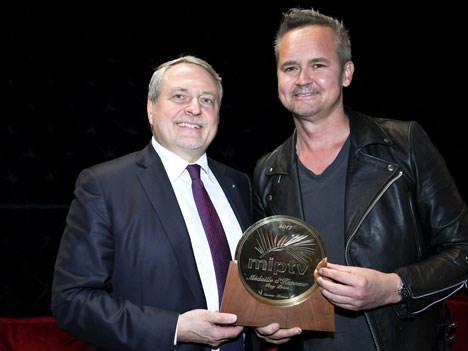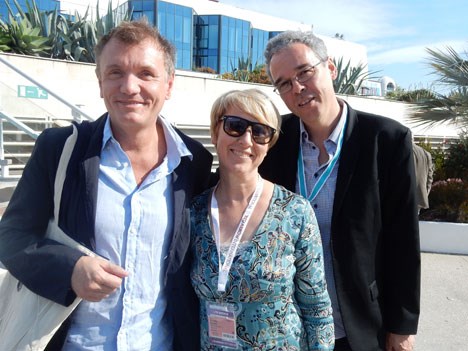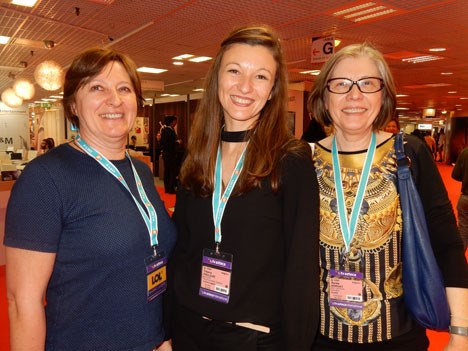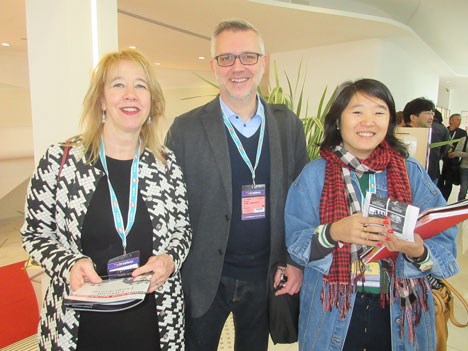 According to organizer Reed Midem at the closing press conference, the event joined 10,500 people, including 3,800 buyers. There were 1,500 companies from more than 100 countries. For some industry members, these figures are not true, they've considered from 8,000 to 9,000 the global concurrence.
As Prensario said in previous dailies this week, attendance was flat or down, but business was up. The event had definitely good energy, business traffic and deal closures. Nothing to do compared to last two MIPTV editions, when most of exhibitors were sad. MIPdoc and MIPFormats, together, had 1800 participants.
About regions, great news is that Central & Eastern Europe is lastly recovered, after 6-7 years of hard times. Russia is 12% up against 2016, Ukraine 15/20% up, Greece 11% up, Hungary 3% up, according to the broadcasters interviewed. They are buying more and producing again. Asia and Africa are evolving very fast, Western Europe faces the drama boom. On the opposite, the Americas had week presence of exhibitors and buyers, and the Middle East is suffering many civil wars. 
The main success of MIPTV was the MIPDrama Screenings, which on Sunday received 450 buyers and strong enthusiasm from the participants. Dramas are the big issue nowadays at the content market, due to the rise of digital channels that consume fiction, and everywhere to replace lack of innovation in entertainment shows. Format titans are now producing dramas, and all the regions play in the game, refreshing contents. 
During the week, the Pre LA Screenings event where Disney and Lionsgate anticipated 10 series to be introduced in one month in Los Angeles was another hit and an extra drama push for MIPTV. About 350 buyers attended, and more Hollywood studios will take part in next year. If U.S. studios are back with this, everything will be easier from 2018. 
Reed Midem organized also Fresh TV, with The Witt, where it was stressed that the new thing in dramas is to mix genres: thrillers with personal conflicts, dramatic comedies, etc. A special event of Fresh TV was set up with Latin American distributors, due to their edging and shorter dramas. Globo, Record (Brazil) Telemundo (USA) Televisa and Azteca (Mexico) Caracol and RCN (Colombia) and HBO Latin America showed specific series. 
What can be added about the upcoming 'International Cannes Series Festival'? Some people are not happy because they think the city will be full of fans with no business to do, others don't want to be in Cannes more days. But most of the opinions are very favorable. MIPTV needs a push, and with a global competition and screenings of series to be held, at least a couple of thousands of people should be added, talking of course about industry members, not open public.
Other MIPTV highlights: the three main screened contents were 'Tokyo Phoenix' (doc from NHK, Japan) 'Big Pacific' (doc from ZDF, Arte, PBS) and 'Origins' (drama, from Fox). The main keynotes were Adam Harter, VP of Pepsico, the "Brand of the Year", and Roy Price, VP of Amazon Studios. They both talked about a new converged era, full of synergies and segmented audiences to attend. Virtual Reality continued as the main new tech thing, with many panels and conferences. 'Everything is to be built', it was said, 'in shooting ways you can't imagine with traditional media'. Also, Japan expects to have 4K and 8K devices in 50% of its homes for 2020.
Digital? Now it is everywhere. More and more OTTs are launched every fall, making focus on niches and niches. YouTube channels industry, mainly with fresh short contents, is a big issue to come. 'We can handle one channel per human being. Niche is the new massive', it was highlighted on Wednesday.
So… let's see next year. Content industry needs a strong MIPTV, hope to enjoy the Cannes Series Festival in April 2018. 
Nicolás Smirnoff, Fabricio Ferrara and Rodrigo Cantisano
MipTV 2017 Coverage
Wrap Up | April 6 | April 5 | April 4 | April 3 | April 2 | April 1
MIPTV 2017 - Daily Reports
También te puede interesar